This article will review Fiverr, a trendy platform that provides various digital marketing freelance services. If you are new to Fiverr and want to buy your first gig but are not sure if Fiverr is worth your time and money or want to start selling your service as a freelancer, you may are wondering how to make money on Fiverr. So, in this Fiverr review, you will find all the answers to your questions.
Fiverr is an excellent platform for freelancers and buyers. Still, it's essential to rely on your remarkable skill, as even the ones that have five stars rating can be pernicious to your business. If you have much more dedicated skill and willing to work, it is easy to make more earnings on the Fiverr platform.
What is Fiverr?
Fiverr is the most famous platform for freelancers where you can buy and sell services, which has been on the marketplace since 2010. At present, it is the world's largest market for digital services, with more than three million databases. Initially, each gig was $5, demonstrating the platform name's identity, but in 2014, Fiverr remove the $5 price limitation. As the market continues to grow, the quality and quantity of gigs have significantly increased, and now you can find or do any digital service there.
How Does Fiverr Work? – Fiverr Review
Fiverr works just like any other marketplace platform. Here, sellers list their services, and buyers interested in these services ask questions and buy them if they are satisfied with the answers. So, Fiverr acts as an intermediator, ensuring that both parties are happy with the final output.
So for that reason, Fiverr withholds 20% off every transaction. Once the seller has delivered the gig, the buyer confirms that it received to him. Fiverr will Pay the seller within two weeks. It is the process that is in this platform.
What are Fiverr Gigs?
Fiver gigs are services' explanations provided by Freelancers on the Fiverr website, and gig prices vary from $5 to $10 000. Most programs cost $5, but there is usually an upgrade for extra and better quality services. So, most gigs falling under one of these categories, and each category contains almost 30 subcategories.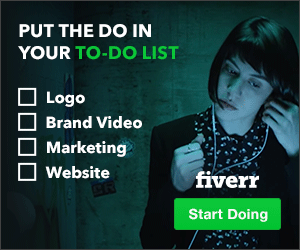 Categories on Fiverr
Graphic Design.
Digital Marketing
Writing & Translation
Video & Animation
Music & Audio
Programing & Tech
Business
Lifestyle
How to Use Fiverr?
Fiverr sign up.
The Fiverr registration process is very simple and straightforward, especially for buyers as well. So, if you want to become a seller on Fiverr, you need to set up your profile and add more gigs, and then you can start making money on Fiverr.
If you want to be a buyer, you can start your Fiverr journey using this link and sign in. So you can use your Facebook profile, Google profile, or email address to sign up. As well as, remember to create a username that you can not change in the future. Once you have activated the account, you will be able to use Fiverr and all its features.
How to Sell on Fiverr?
Fiverr allows anyone who can set up a profile and gig to sell their service on this platform. So, all you have to do here is go through the sign-up process and follow the step-by-step procedure. Your gig will then show up on the Fiverr home page for search queries related to your service. Significantly, new gigs are getting extra love from Fiverr as well. So, if your service is good and you can maintain positive feedbacks from customers, the number of your orders will increase rapidly. So, you can follow these guidelines to become a seller on Fiverr after a click on the "Become on the seller." button.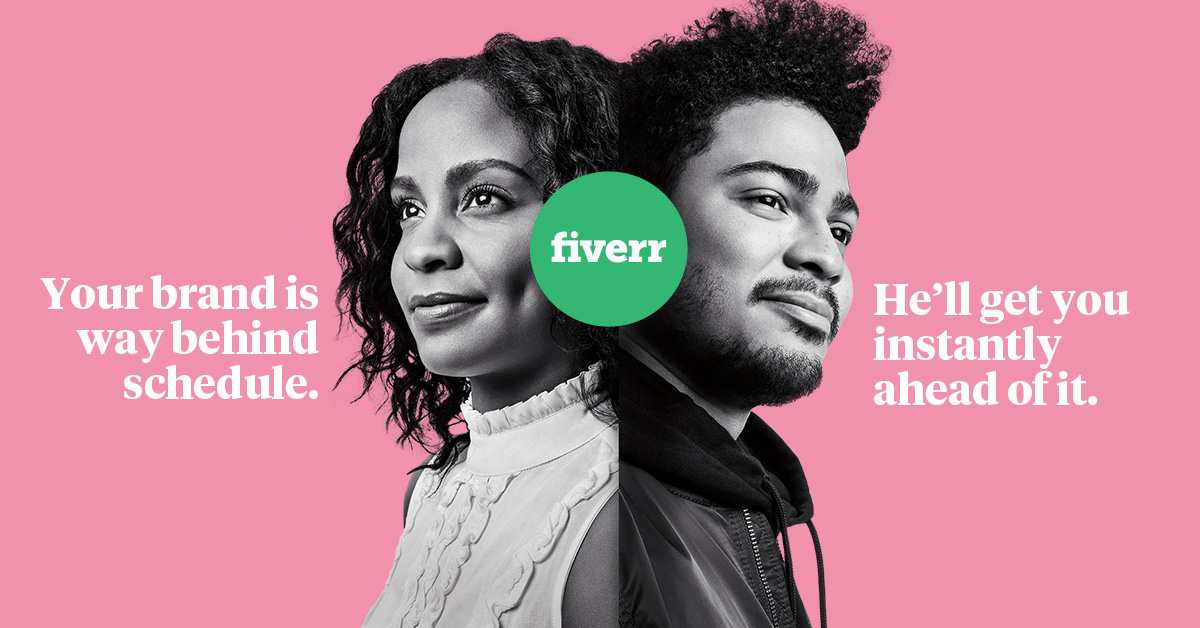 Set up your seller's profile
Create your gig.
Add a video introduction.
Offer a package.
Offer extras for your gigs.
How to Buy on Fiverr?
Find the best offer.
Place your order
Ask for revisions
Complete order.

Is Fiverr Legit?
Yes, the Fiverr platform is a legit freelancer's website for both buyers and sellers. Some Fiverr 'hustlers' will try to take advantage of your service or provide you with a service that is not up to standard. However, buyers can always inspect the order and report whether it meets the criteria or not.
So Fiverr is a legitimate platform, and all transactions are appropriately recording as well. This platform has customer support and will always help you resolve any issues and respond within 24 hours after submitting a ticket. Not only if a seller fails to deliver your order on time, but you can also extend the delivery time or get a partial or full refund.
Especially, Fiverr has an SSL certificate to protect you from sharing your bills and personal information with others. This platform also offers an easy way to find quality freelancer sellers – you can see their ranking, rating, level, and read reviews, both positive and negative, from other buyers. Especially, Fiverr recently introduced a testing methodology for sellers, and you can see if they have passed it. So, this procedure will take you so easy to find a professional seller. Furthermore, there is another verification process that provides the seller with information about their education and background.
Is Fiverr Scam?
No, the Fiverr platform is not a scam website. These may be the red flags you are looking for, such as fake reviews, sellers who do not communicate effectively, and a new seller selling a high service at a low price. So, if the gig look likes fishy, ask the seller questions to clarify your doubtful questions using common sense. Specially, you can ask the seller to see the result of their pre-orders as well. The good news is you can always fix the issues via Fiverr and get a refund if you are not satisfied with something.
Is Fiverr Safe for Buyers?
If you mean the "Secure" by the site's security, yes, it is 100% secure, and you have nothing to worry about that. But if you ask me if any gigs on Fiverr is "Safe" for your online business, I can not confirm precisely that point. As an example, if you are thinking of ordering 25 000 backlinks for your website to improve SEO or you want to get more likes and followers on your Facebook page and fake views on your youtube channel, think again sharply. However, there are thousands of great gigs on Fiverr that can benefit your business.
Available Payment Methods.
Credit/Debit Cards
PayPal
Payoneer (Available for Sellers)
Apple Pay (Available in Fiverr's iOS Mobile Application)
Google Pay (Available in Fiverr's Android Mobile Application)
Wire Transfer (Currently available only to Fiverr Business clients)
IDEAL (Available in Netherlands)
GIroPay (Available in Germany)
Sofort (Available in Austria, Belgium, Germany and Switzerland)
Boleto (Available in Brazil)
OXXO (Available in Mexico)
Also Read: Payoneer Full Review – Is Payoneer Legit & Safe To Use? Pros & Cons, Payments Features & More… | Everything Explained.
Fiverr Tips for Sellers.
Deliver the orders on time.
Fast communication with buyers.
Keep in mind to always check the profiles of the people who send you messages.
Do not mark your gig look like a landing page.
Treat buyers as clients.
Make your profile stand out.
Use SEO to help your gig get found.
Promote both your gigs and yourself as a brand.
Connect with the forum.
Withdraw your money regularly.
Fiverr Tips for Buyers.
Don't let the level one seller or top-rated seller ranking fool you. Because it does not guarantee the quality of service, it indicates that the seller has completed a certain number of orders. Therefore, it is better to work with a reputable seller.
Contact each seller and request a sample of his recent order delivery. Then, make sure to ask precisely that what the price is for you.
Check the quality of work without any reliance on the gig description or experience of the seller. In this platform, the seller is responsible for delivering the work he promised. As a buyer, it is your responsibility to ensure that the work they provide is beneficial to your project or business.
If you have an imperative and notable request on your work, make sure your request it before placing an order.
Fiverr is a great platform to save money if you have a limited budget. You buy a gig for $5 from a reputable seller on Fiverr, and else you will have to pay $ 20 – $25 on other platforms or maybe higher. So, try to be realistic.
I suggest finding a few sellers on Fiverr to help you grow your business by providing various services. Although this process is taking more time, it is worth it. It is a win-win situation because you know the people you are working with, so you do not need to find a new seller every time to buy a gig. The seller is motivated to do an excellent job for you because you are a loyal customer to him.
Pros and Cons in the Fiverr Platform.
Pros :
Able to get top-quality service.
The concept is clear and easy to understand.
An active and fun community with a support forum.
Make money doing what you love.
The most significant advantage of the Fiverr platform is that you can earn extra money by doing something you love. Now, there are few lucky people out there who have turned fiverr.com gig into a full-time job. There are even more recent stories of a Fiverr seller who bought a small house and a vehicle with only Fiverr earnings. It can do with more commitment and dedication.
Since Fiverr offers basic jobs for a fixed cost, they get a reasonably good service. Some free websites that allow people to bid for very few jobs do not attract anything other than low-level work, stealing, and automation. So, Fiverr is a very easy-to-use website, and the staff communication also is friendly and conversational. They often handled customer service needs on time, but they can be confusing from time to time, and delays can occur. The support team is generally friendly and follows up to solve the issues as well.
Cons :
Have to share 20% revenue with Fiverr while other platforms do it for less cost.
Limited methods of payment rely heavily on PayPal, with additional fees.
Should have waiting 14 days for funding
Frustrating deadline and difficult for beginners.
The biggest drawback of Fiverr is that their ratings and level system is highly automated and quickly out of the control of the seller. For example, if a buyer places five or ten orders on the same day for a service not provided by the seller, or if it is illegal or contrary to the Fiverr platform's rules, the gig is automatically accepted by the system, and they are forcing the seller to cancel orders. So, the seller will lose their seller level for some time due to that condition.
There's no complaining solution to customer service as the system is automating, and the seller will have to wait for more good orders to complete to upgrade their level. Fortunately, customer service can do things about negative feedbacks and buyers scams, but in this case, they can do nothing to circumvent their automation level system.
As well as, sellers often report problems with the payment are slowing down or overcharging. Some people have a little bit of difficulty to focus on Fiverr, mostly if their gig belongs to the popular category. The rating at which your gig appears on the first page looks like a sum of your activities, so completing orders, getting "collected," and receiving feedback all tend to the first page that helps you get orders and an excellent way to get attention.
And also, Fiverr staff pics features as "Featured." Unfortunately, they do not change much, and "Featured" sellers move to someplace every day due to late orders and low ratings. An excellent way to get attention is to stay active in the forums, chat, and help other users.
Fiverr is a legitimate website with excellent services and a large number of reputable sellers and buyers. Like everywhere else, working with everyone on Fiverr is not fun. However, most of the Fiverr community made up of good people who provide good services to their buyers' online businesses. I strongly recommend relying on your experience and knowledge when ordering an SEO gig.
If you want to start successful selling on Fiverr, all you need to do to be successful is provide a high-quality service, work responsibly and with commitment. In my opinion, Fiverr is the right place for those who want to build a profitable online business. So, join this freelancer website, Fiverr, and make more money using your skills through Fiverr jobs. We hope this Fiverr Review will be helpful to you. Happy Earnings For All!
Also, you can read our article which describes about 5 Best Free Online Cloud Storages / File Sharing Sites you should know.